SOUTHEAST ASIA MEMORIAL PAVILION EXHIBITS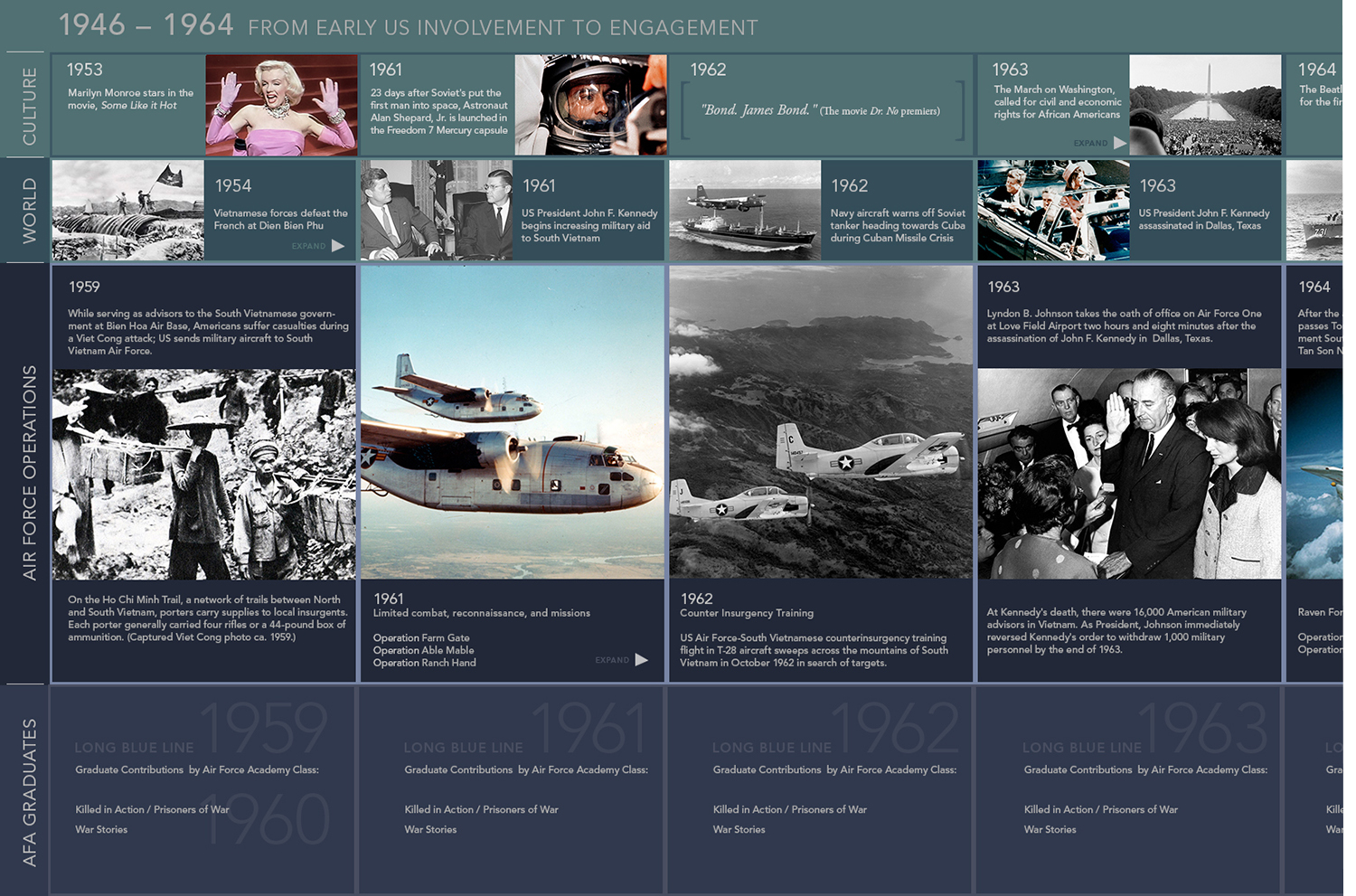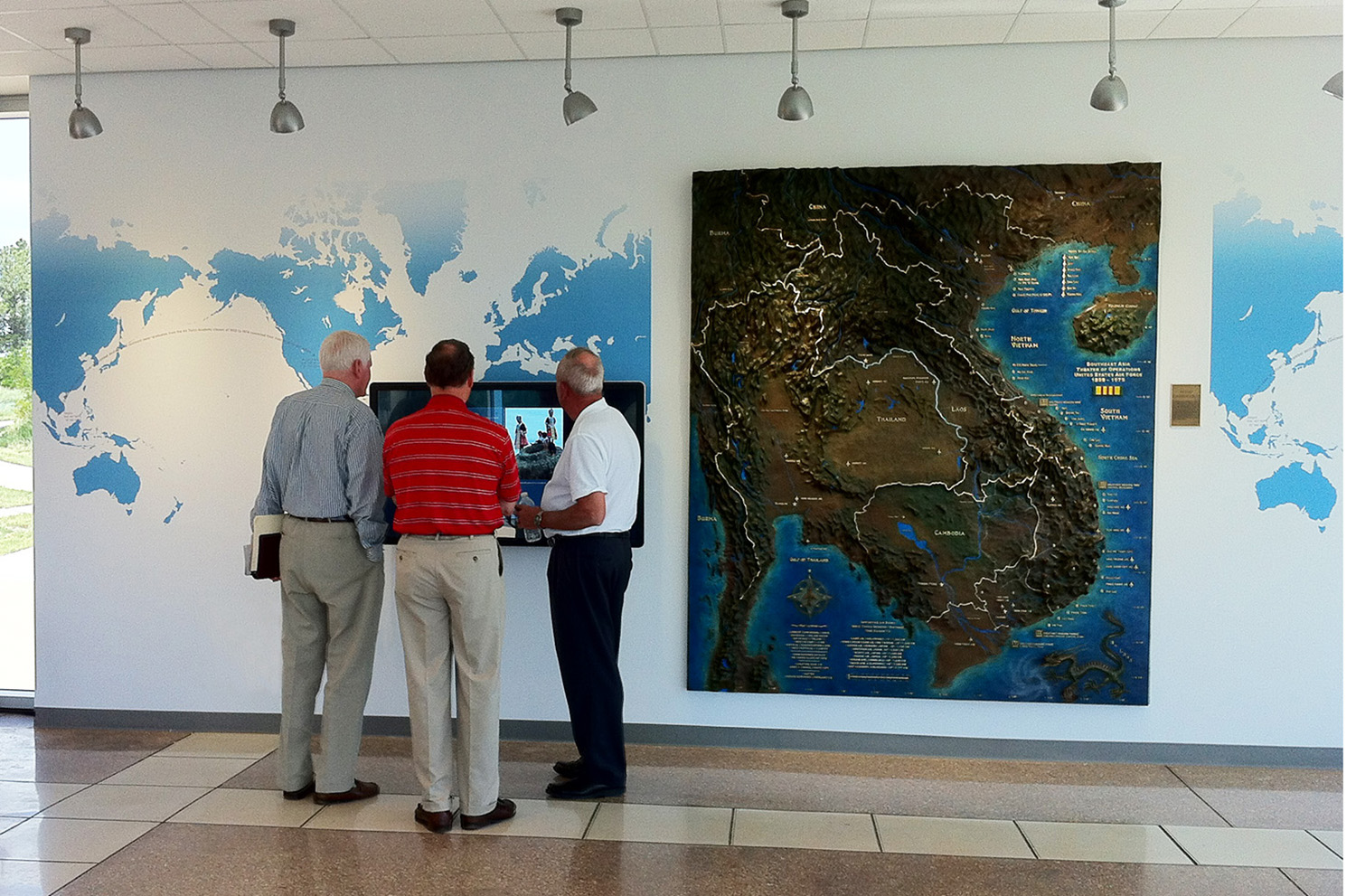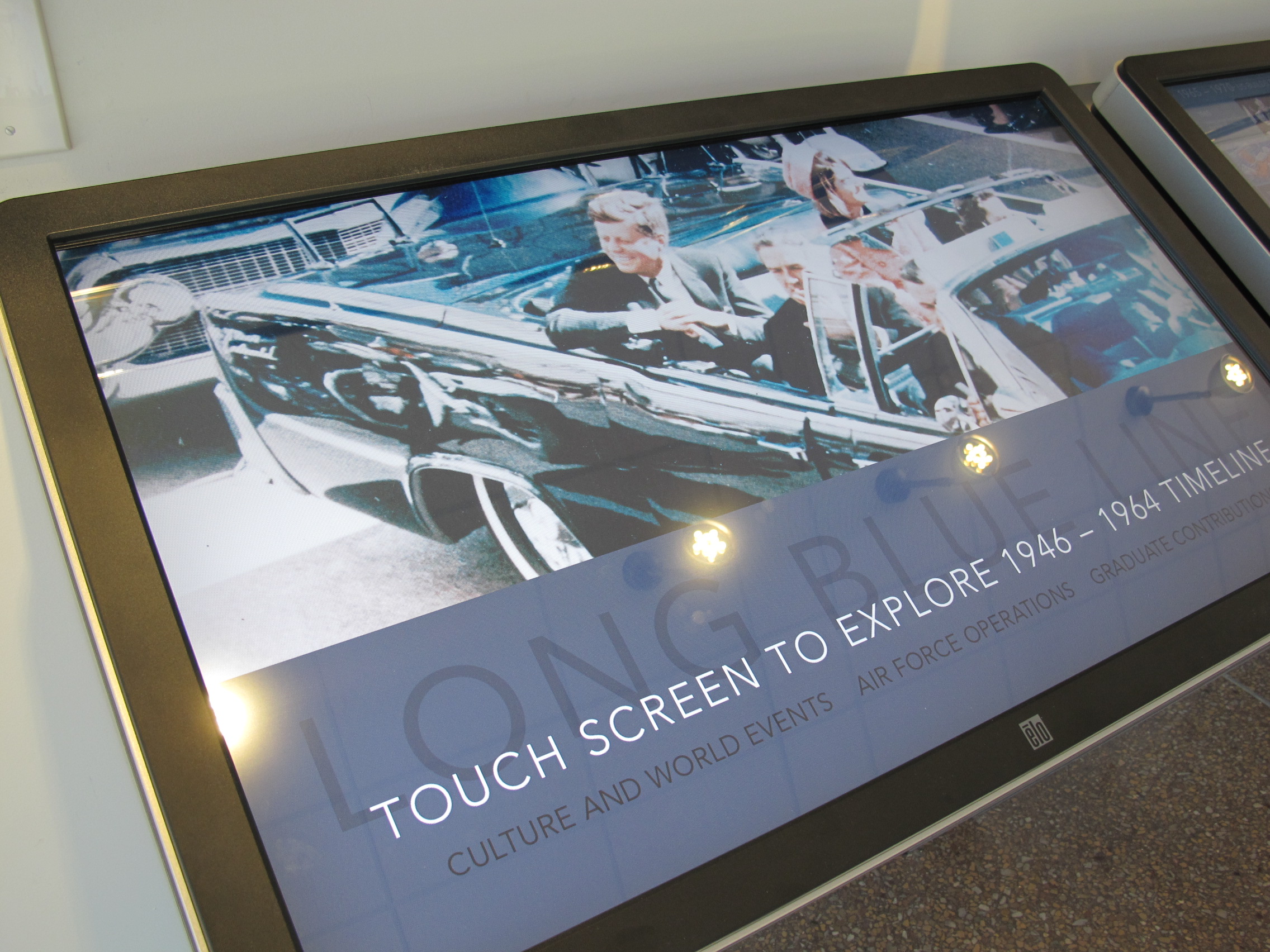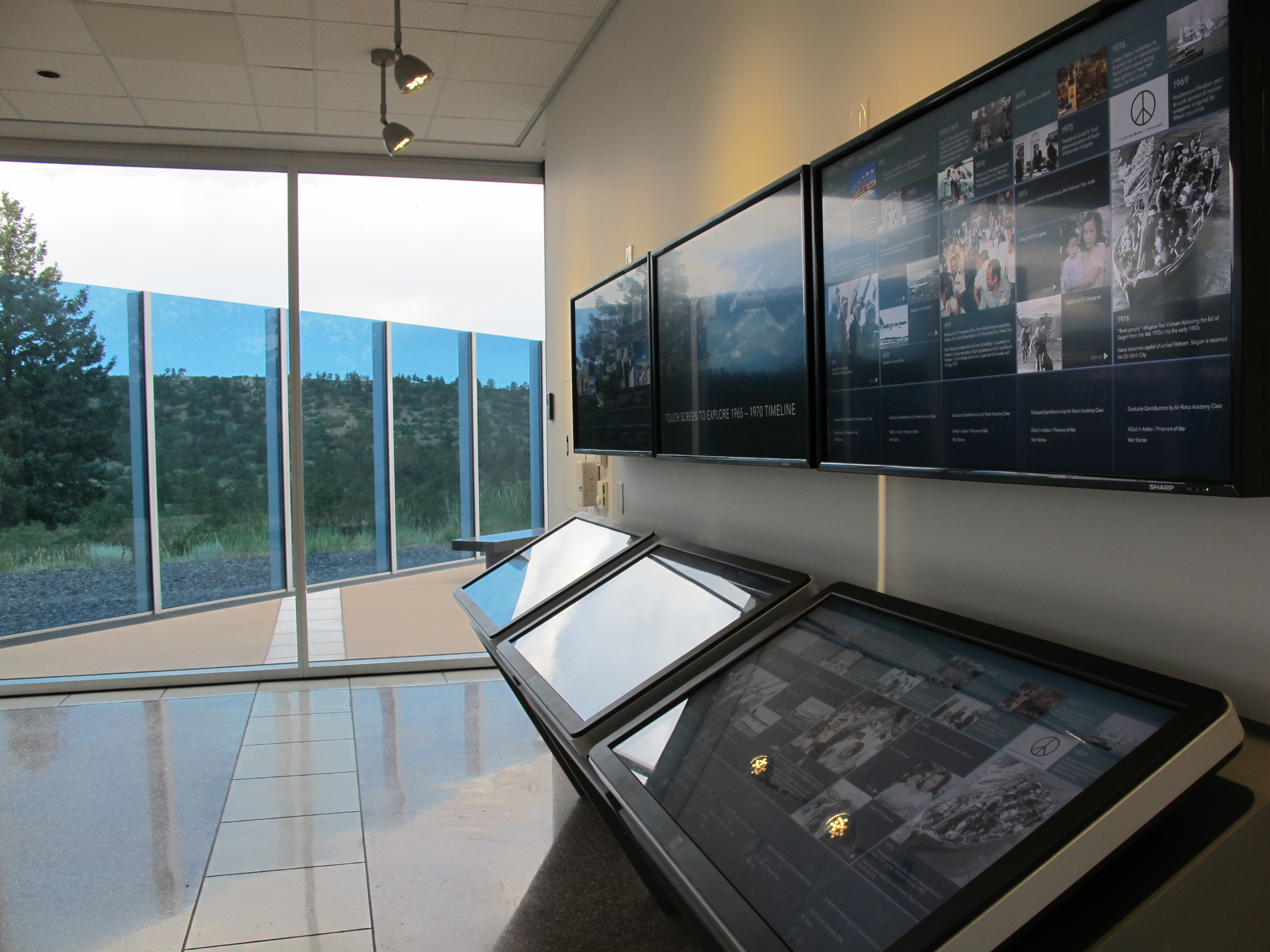 five interactive kiosks—three timeline and two graduate contribution touchscreens—honor the United States Air Force Academy Graduates, those who served and those who died during the war in Vietnam
The war in Southeast Asia was the first conflict in which Air Force Academy Graduates fought and died. Over one hundred fifty graduates were killed in action; thirty-three graduates became prisoners of war.
The stories and fates of sixteen graduating classes, 1959–1974, are shared to honor all graduates who supported, fought, and died in the war. Their stories and sacrifices are presented to connect US Air Force Academy cadets to their heritage and engage visitors in exploring the Vietnam era, Air Force operations, and graduate contributions.
Interactive touchscreens offer visitors to the South East Asia Memorial Pavilion the opportunity for self-directed discovery and the understanding of the locations, events, and people of the Vietnam War.
Working with members of the United States Air Force Academy Graduating Class
of 1970 to research, design, and illustrate these stories proved to be an intensely
rewarding and powerful experience.
Client: Association of Graduates, US Air Force Academy–Class of 1970
Team: Post Modern Company: Project Management; Noble Erickson: Research
and Timeline Design; Chronos Interactive: Programming